Submitted by Debbie Sue Olson on
E-Studio Youth Choir from Tartu, Estonia visited the UW on Wednesday, August 12th and partipated in a morning discussion and presentation of the leading Estonian Composer, Veljo Tormis. This performance was also in celebration of Veljo Tormis' 85th birthday.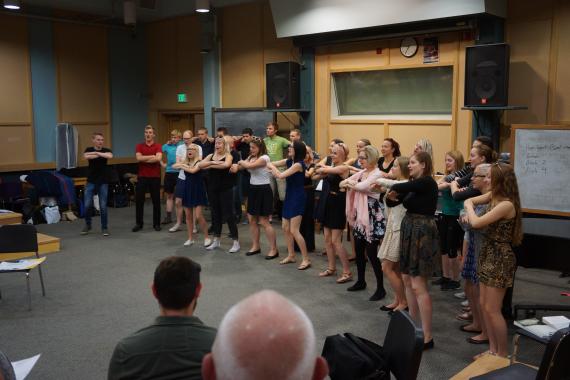 The choir also performed in a joint concert with the University of Washington's Summer Choral at the University Presbyterian Church in the evening.