Lecturer
Affiliate Instructor
Advisory Board Member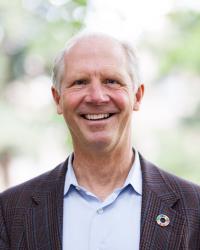 Contact Information
Office Hours:
Tuesdays and Thursdays by appointment
Biography
Jay Bruns is an affiliate instructor and advisory board member of the Scandinavian Studies Department at the University of Washington.  Concurrently, Jay is Senior Climate Policy Advisor to the Washington State Insurance Commissioner.  Previously, Jay was Senior Advisor for Private Sector Engagement at the United Nations Environment Program.  In this role, Jay worked with UN Environment Executive Director Erik Solheim and his team to partner with leading U.S. and Canadian businesses to advance the UN's environmental agenda. 
Earlier, Jay was at The Hartford, one of the largest and oldest insurance companies in the U.S. There, as Vice President for Public Policy, he led the company's environmental stewardship efforts and he worked on insurance-related issues at the federal and state level.
Jay also had a 25-year career as a Foreign Service Officer in the U.S. Department of State, rising to the Senior Foreign Service. He represented the United States in Germany, Norway, Japan, Trinidad and Tobago and Canada, participated in negotiations, and managed policy issues in the State Department, Office of U.S. Trade Representative and the National Security Council at the White House.
Jay holds a B.A. in international relations from Colorado College, and an M.A. in international affairs from George Washington University.  He also studied at the National War College and University of Copenhagen.   He speaks Norwegian, Danish and German, as well as some Japanese.